Why are Russians moving to the United Kingdom?
More and more Russians have been moving to Europe and the United Kingdom recently, either seeking a new and better life or because of marraige or work. London especially is become a popular hotspot for Russian nationals.
In Russia there are almost twice as many men as there are women. Go to any bar, club or public area in Russia and you will always see there is twice as many women compared to men! Dating for Russian women in Russia is very difficult and competitive. Eligible men are in short supply so the have their pick of beautiful Russian girls! This is why many Russian girls turn to online dating and move abroad.
Russian women are HOT!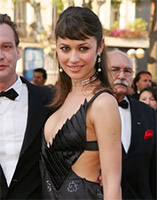 Russian women are well-known for being stunningly beautiful, passionate, romantic, flirtatious and adventurous in the bedroom! Despite having model-looks, they tend to be very traditional and looks for the traditional female role where they look after their partner, raise their children and look after the home. They take great pride on their home and their family.
Although there maybe cultural differences, dating Russian women is often rewarding, exciting and passionate. They are very sexual and adventurous at the same time loving and respectful.

In picture: Olga Kurylenko from James Bond.
How to date Russian women
Dating Russian women is a beautiful and exciting experience The best way to get the most out of dating websites is to pay lots of attention to your profile. Make sure you look your best in your photographs, write a good description of yourself and what you are looking, and be honest.
Russian girls love a lot of attention. And they give as good as they receive. What Russian women want is a man with a good personality who is well manored and this is often more important than what a man looks like. Russia single women are looking for a partner for life but often enjoy casual flings and can be very adventurous.
Who uses UK Russians Dating?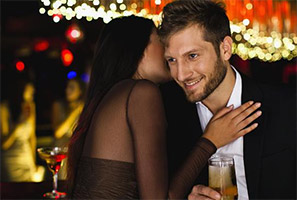 UK Russians Dating has Russian men and women who live in England, Scotland and Wales, as well as UK nationals who are looking for dating partners, casual encounters, marraige or just friendship.

UK Russians Dating is NOT a 'mail-order bride' website, we are a dating social network and our members live in the UK and are looking to meet and date other people in London and the UK.
If you are looking for a casual fling or a serious relationship, you will be able to find what you are looking for here. Single Russian girls looking for love, married men and women looking for discreet fun or people looking for friendship - you can find it all here on UK Russians Dating.
Our website is open to all people living in the UK or abroad who are Russian or want to date or make friends with a Russian. Browse through our website and create your profile and start meeting new people today!
So what are you waiting for? Click here to create your free online profile and start making new friends and starting new relationships!